Vad gör Registry Optimizer funktion Enkel Registry Cleaner göra? Hur använder jag det?
What does the Registry Optimizer function of Simple Registry Cleaner do? How do I use it?
Windows-registret är en viktig del av Windows operativsystem. Den Registry Optimizer inslag i Simple Registry Cleaner hjälper dig defragmentera Windows-registret helt och optimera den för jämn prestanda. Använda Registry Optimizer regelbundet förbättrar systemets prestanda och håller den i trim.
Hur man använder Registry Optimizer funktion:
Öppna Enkel Registry Cleaner
Klicka på Verktyg
Välj Registry Optimizer
Klicka på Optimizer nu-knapp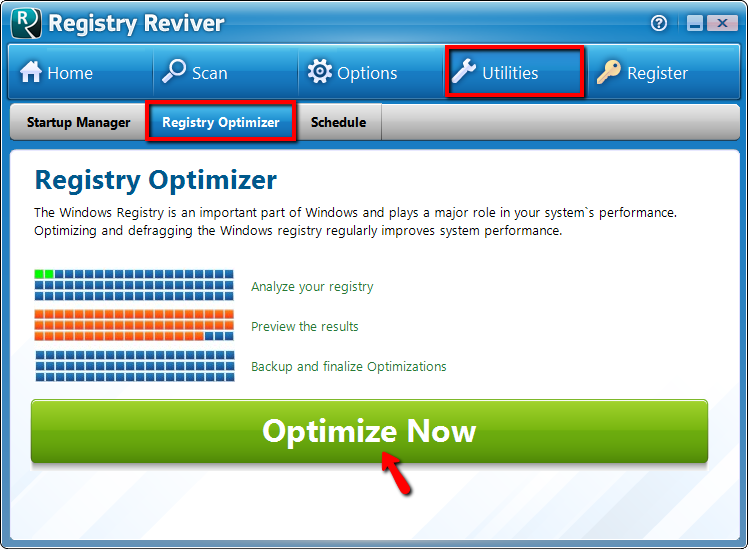 Nu visas en förloppsindikator som motsvarar defragging processen.
För att slutföra defrag och optimeringsprocessen kommer det schema sig att köra under nästa systemstart. När processen är klar, kommer datorn automatiskt börja ladda operativsystemet Windows.