Hva gjør Registry Defrag-funksjonen? Hvordan bruker jeg det?
What does the Registry Defrag feature do? How do I use it?
Windows-registeret er en viktig del av Windows-operativsystemet. The Registry Defrag funksjonen hjelper deg defragmentere Windows-registret helt og optimalisere det for jevn ytelse. Bruke Registry Defrag funksjonen forbedrer regelmessig systemets ytelse og holder den fungerer optimalt.
For å bruke denne funksjonen, klikk på Behold flis fra Hjem-skjermen, og klikk deretter på Registry Defrag flis. I Registry Defrag-vinduet klikker du på Analyze-knappen for å begynne å skanne registeret.
Når skanningen er fullført, kan du se gjennom søkeresultatene, og klikk på Optimaliser for å starte å defragmentere registeret.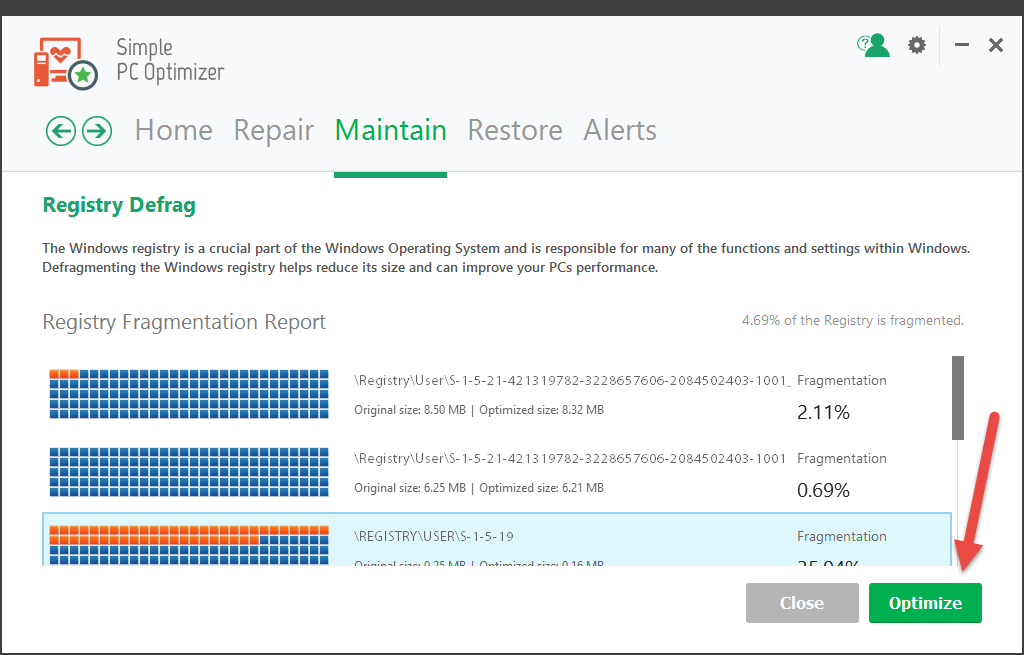 Merk: For å fullføre defrag og optimalisering av prosessen, kan programmet planlegge seg til å kjøre i løpet av neste system boot. Når prosessen er fullført, vil datamaskinen starte som normalt og begynne å laste Windows.